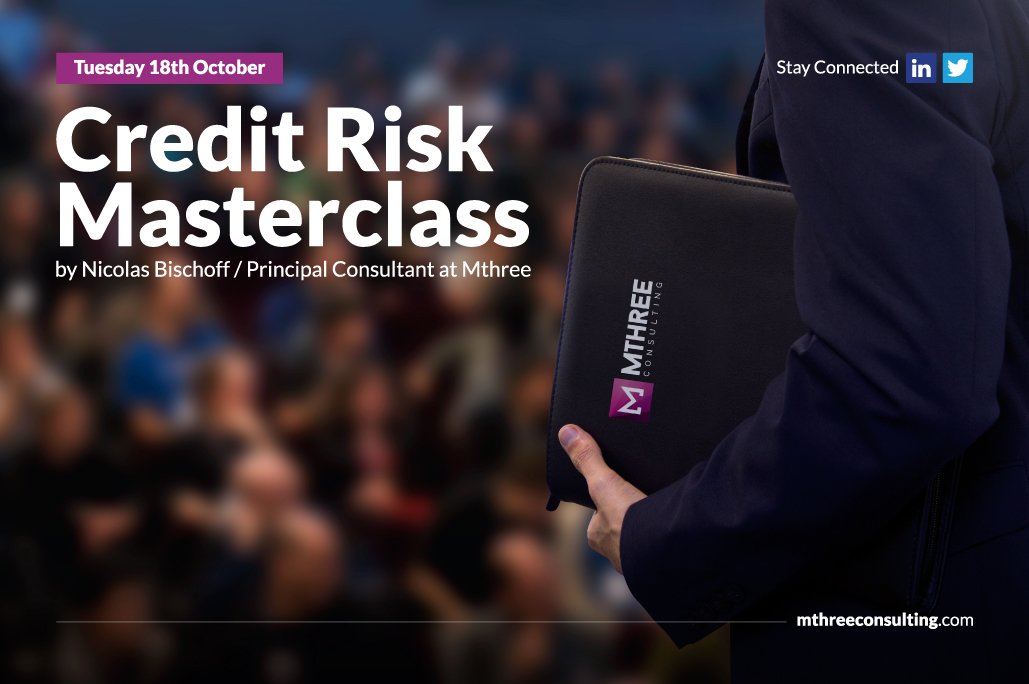 MThree will be hosting a Credit Risk Masterclass on Tuesday 18th October, led by our own Principal Consultant Nicolas Bischoff. Nicolas is currently working at the Co-operative Bank, focusing on Quantitative Risk SME, covering Basel/IFRS/EMIR latest requirements and Integrated ICAAP/ILAA/RCAP methodologies.
The chair of the evening, Anthony Ginn, MThree's EMEA Sales Director and Head of Risk, Regulatory and Compliance division, will be accompanying Nicolas throughout the seminar.
If you are interested in attending and would like more information, please register your interest by clicking here.